IRAN READY TO NEGOTIATE WITH ALL THE COUNTRIES OF THE PERSIAN GULF ON THE QUESTION OF U.S. AGGRESSION
Iranian Deputy Foreign Minister for Political Affairs Abbas Arakchi said that Tehran is ready to hold talks with all the Gulf States. Just visited Oman – I will go further to Kuwait and Qatar. We are not ready to negotiate with the US, but we can talk with all the countries of the region,» the Iranian Deputy Foreign Minister wrote on Twitter.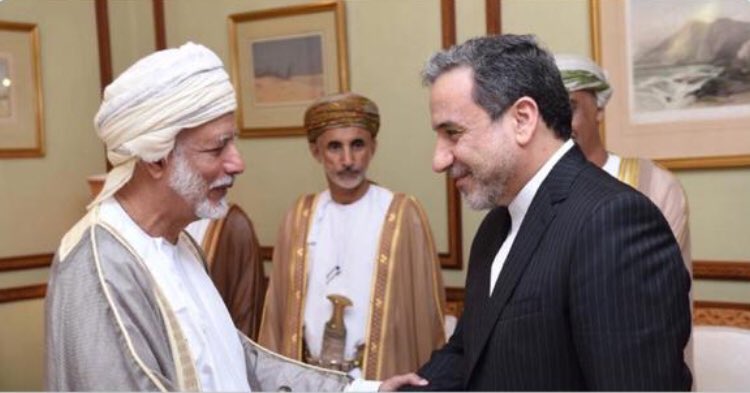 Aragchi is currently on a diplomatic tour with stops in Oman, Kuwait, and Qatar. According to the article «IRNA», he will discuss international events, especially in the Persian Gulf and around it recently.
Omani Foreign Minister Yusuf Ben Alawi said that Muscat (the capital of Oman) is ready to act as a mediator between Tehran and Washington to defuse the growing tensions.
The willingness of Oman to mediate between the two countries also expressed the Ambassador of Oman in Washington Hunaina al-Mughairi. She said that Oman would like to help find a way out of the crisis if both sides find such assistance useful.
We will remind, recently, the United States has deployed in the Persian Gulf region carrier strike group led by the aircraft carrier «Abraham Lincoln», the B-52 bombers and missile defense system «Patriot». It is also known that the Pentagon planned to place 120,000 soldiers in the region. Later, Trump approved the sending of 5,000 soldiers to the Middle East region to confront the so-called Iranian threat.